Working From Home: Time Mastery Tips
In this relatively new world, the need for greater self-management is more important than ever. During this one-hour live webinar, we review some basic tips and best practices for working from home, especially when in greater isolation from community. In the first half of the webinar, we will explore 12 categories of time mastery; the second half is open conversation with Q&A to encourage participants share their own techniques or ask burning questions.
PRESENTERS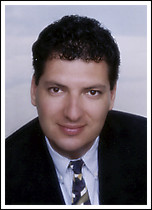 Since 1982, Joshua A. Sky has served as a trainer, facilitator, coach, educator and organizational leader. Originally from Brooklyn, New York, he has been living in Southwest Florida since 1995. Combining an M.A. in Education with a B.A. in Sociology, Joshua has served as both an internal trainer and a contract trainer for a wide range of organizations. In addition, Joshua speaks five languages including French and Spanish.
After registering, you will receive a confirmation email containing information about joining the meeting.
FREE to attend, but please register in advance.
https://zoom.us/meeting/register/tJ0kf-ypqT8jGdJMbpjAdQBpxu09Hc5C5WFW